Will you hold me accountable? After 2.5 years of go, go, go I decided I needed a pause.
A pause from the endless Instagram scroll causing imposter syndrome, a pause from bringing my MacBook on every vacation, and a pause from the endless marketing rut I am finding myself in.
So… I am off to "Take a break! Run away with us for (Christmas), let's go upstate. We can all go stay with my father. There's a lake I know. In a nearby park…" 🎶
I really hope you didn't leave me hanging there. Hamilton anyone? No? Ok moving on.
There was a purpose to this (although I really do just genuinely love talking in musicals).
In case you haven't heard, after 2.5 years with RRC, I am taking a sabbatical THE WHOLE MONTH OF DECEMBER *insert feelings of excitement, stress, overwhelm, and peace*
If you're thinking to yourself HOW; you're not alone. I wrote this post + recorded a YouTube video all about:
– WHAT I WANT MY DECEMBER SABBATICAL TO LOOK LIKE
– WHAT I WANT TO GET OUT OF IT?
– AND HOW?!
If you are wondering about the practicalities of taking such an adventure away from your business for an extended period of time, read on…
What I want my December Sabbatical to look like:
No Personal Instagram. Like at all. Only running IG and clients
Intentional family time
Give gifts like it's no ones business!
Rest… and a lot of sleeping
Re-center on my work & doing it for the joy and delight of the One who gave me the gifts to do this.
Reading books (send recs)
Make art just for me
Write a kick-butt autoresponder for emails and only check my emails once a week
Mini-scrapbooking retreats. Because why not!
What I want to get out of it?
Rejuvenation
Understanding my worth is NOT FOUND IN WORK
HOW?!
Ok now on to the big question… how will I *actually* make this happen.
Well first off I will be praying "Lord, protect the time." Protect my time now from distractions that take me away from prep, and protect my time then from desiring to go TOWARDS the distraction of work.
I am spending my time researching! I found this sermon from Tim Keller helpful, Ashlyn Carter's blog posts about sabbatical, Michael Hyatt's articles and podcasts about sabbatical, and this blog by Nancy Ray.
Preparing. This involves a whole lot of batch working (which I love) and setting up my Insta feed so my assistant can post for me! Outsourcing was a 2020 dream of mine and I am SO PUMPED to have welcomed Sarah to my team! She has been an absolute blessing in my life.
---
I was reading this verse in Ecclesiastes "To every thing there is a season, and a time to every purpose under the heaven: … A time to cast away stones, and a time to gather stones together; a time to embrace, and a time to refrain from embracing;" LOL A time to refrain from embracing #Covid2020. Ok, bad joke. But this is my season of rest. I am nervous, grateful, and EXPECTANT.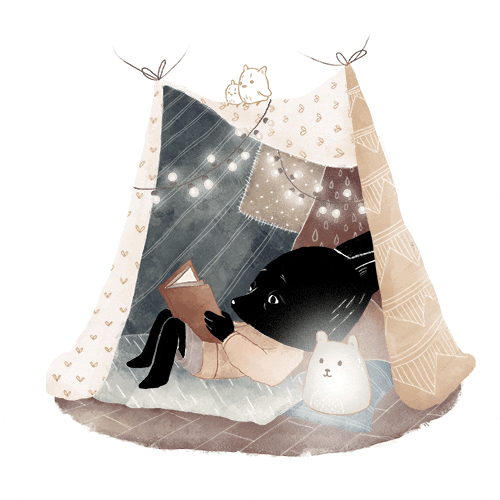 "Come to me, all you who are weary and burdened, and I will give you rest. Take my yoke upon you and learn from me, for I am gentle and humble in heart, and you will find rest for your souls. For my yoke is easy and my burden is light."

— Matthew 11:28-30
---
p.s. THERE'S A NEW FREEBIE JUST FOR YOU! Learn my process for creating a moodboard for a business + GRAB THE FREE CANVA MOODBOARD TEMPLATES!
A few more sabbatical notes I want to remember:
I had this note on my phone and computer as a reminder:
PURPOSE/ INTENTION:
This matters because I want to stop comparing and copying. I want fresh, creative ideas going forward in my business.
This means I trust God with my business and to provide for us.
If I don't take it I lose a time to fully enjoy and be present with my family + I lose the experience of a month of IG.
BOOKS:
Where the crawdads sing
Educated
When Breath Becomes Air
Maybe You Should Talk To Someone
EXERCISE:
Run IF WANT, but bring skis to go XC skiing
REFLECT:
Nurture my mind and heart through daily word and prayer, find creative outlets at least once a week
UNPLUG:
No IG or FB, set up email signature
• Turning off all device notifications, except those needed for your time away
• Remove work-related apps from all your devices
• Auto-deleting incoming email to work accounts
PLAY:
Plan fun activities in MSP for me and Sam, see friends, Wild game with dad, ski with sam, games with Reads